The Import for Rand McNally Intelliroute is done using the Data Wizard button.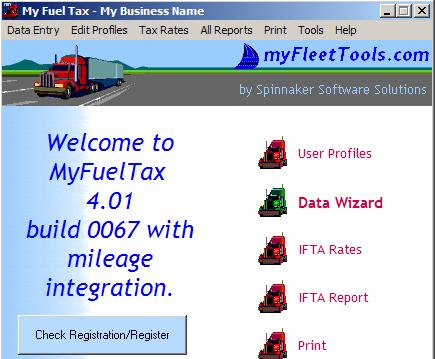 When you click it, the data wizard comes up: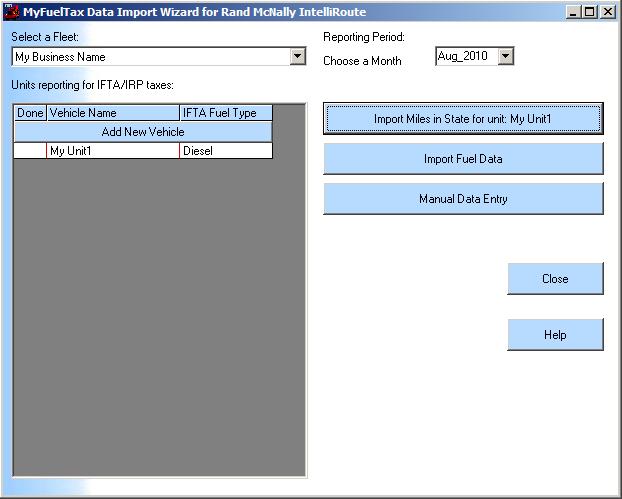 You click on the "Import Miles and Fuel in State for unit: My Unit1" button, and you find your Rand McNally Intelliroute summary file for the quarter you specified in the "Choose a Quarter" box.
The Rand McNally Intelliroute creates Excel files that look like this: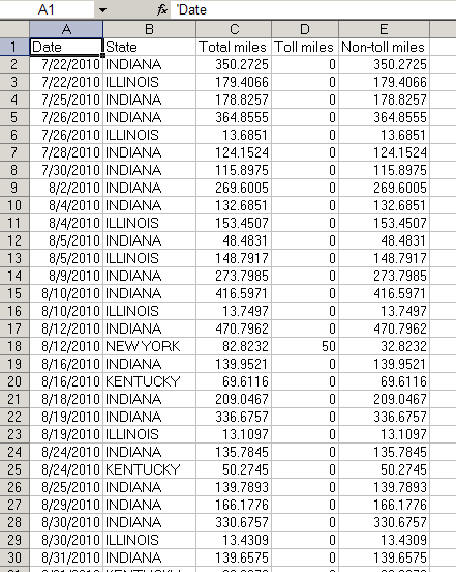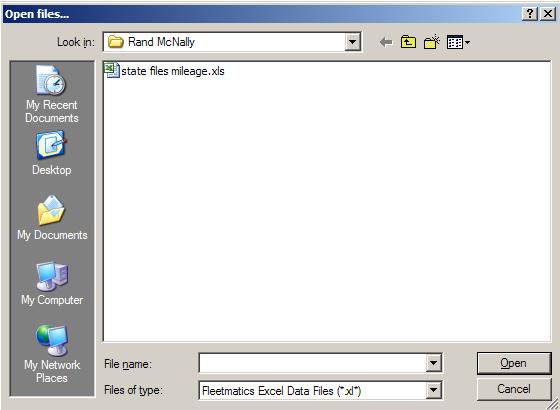 You click "Open" when you selected the file you need, and the import is executed. When it's done you get this message box:

After you click "OK", please note the there is an "X" mark next to "Unit1" in the list on the left. this means that import for this unit was already done. If you have more units you click on those, and repeat the other steps with the summary file that was created for those units.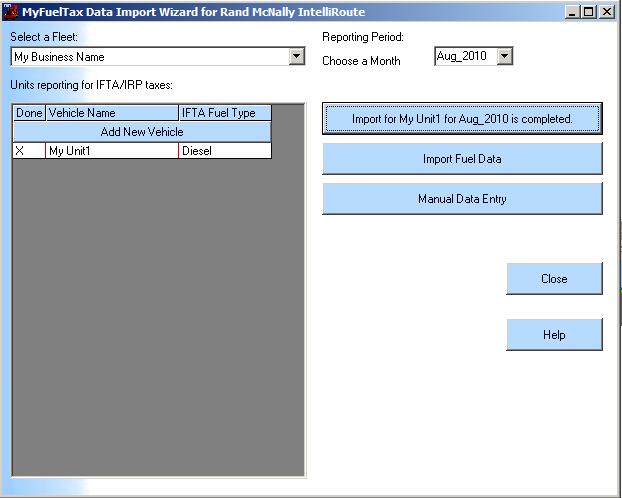 Now we click on "Manual Data Entry" to check the results: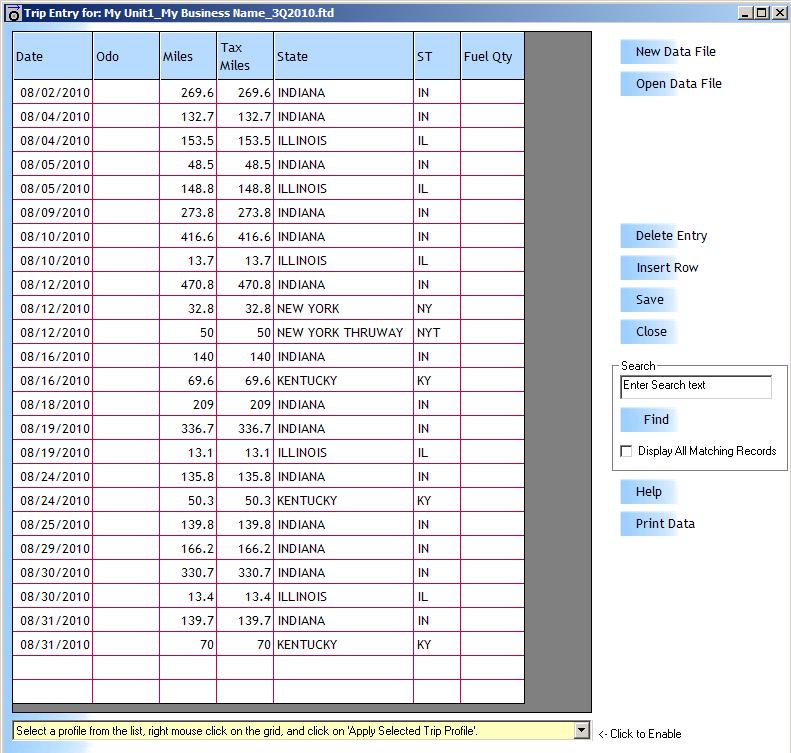 Please note that:
the New York miles are divided in New York and New York Thruway. This is an important distinction if you have to file the New York Hut report.
the imported data in this example is only from August. You will have to run imports for July and September too, but you can do those without checking the Trip Entry each time so it won't take extra back and forth.
the fuel data still has to be entered. We are working on some import possibilities that allow you to import text files from a fuel card report. We have some available, but if you send us a text file from your fuel data source we can build it in for you at no extra charge.
That's all there is to it. After you entered/checked all your data, you can close this dialog, close the wizard, and click on IFTA Report to run the IFTA report, save it, and then Print it to the Form for your jurisdiction.
We have included the portion of the Rand Mc Nally Intelliroute user manual that explains how to export the collected to a .xls file as used by My Fuel Tax GPS.